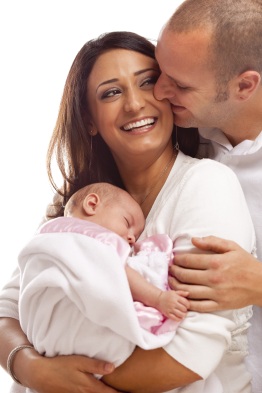 The Dorset Fertility Service is based at the Nuffield Health Bournemouth Hospital and also has clinics at the BMI Harbour Hospital in Poole. The service accepts referrals from General Practitioners for all types of infertility and also self-referral direct from patients.
All patients will be under the personal care of Mr Julian Pampiglione. You may be recommended to see another specialist for specific interventions, for instance for X ray based tests and surgery for advanced endometriosis. Mr Pampiglione will guide the specialist specifically as to your fertility needs. The services include investigation and treatment of:
Ovulation disorders investigation and management. Clomiphene, gonadotrophin treatment, metformin, monitoring cycles, injections
Tubal disease, investigation, tubal surgery
Endometriosis, investigation and laparoscopic treatment
Male Infertility, investigation and treatment
IVF and ICSI planning, advising, monitoring, consulting. The IVF lab is at the Woking Nuffield Assisted Conception unit. We are the officially recognised satellite to this unit.
Monitoring of egg donation cycles (private cycles done elsewhere)
Evidence based recurrent miscarriage investigation and treatment
Early pregnancy monitoring
IVF Satellite
We are a HFEA recognised satellite unit to the Woking Nuffield Assisted Conception unit (licensed centre 0144) and adhere to their protocols of management. Patients having private treatment can have their monitoring in Dorset so as to minimise disruption to their work and lives in general by avoiding having to travel for each appointment. The egg collection and the embryo transfer is carried out at the Woking Nuffield IVF unit.
We will set up and plan your treatment and provide appropriate medication. The cost of the treatment is the same as at the parent unit (for prices see http://surreyivf.co.uk).
Woking Nuffield assisted conception unit have one of the highest pregnancy rates per embryo transferred in the UK. They have an advanced blastocyst culture programme and achieve that high pregnancy rate by putting single advanced embryos back where possible. By doing this they have maintained the high pregnancy rate at all ages whilst having one of the lowest multiple pregnancy rates in the country. HFEA data shows that if you have 2 blastocysts you get more livebirths overall by putting them back separately rather than together.
You should always check out clinics pregnancy rates at http://www.hfea.gov.uk by going to the patients section, selecting advanced search on the 'choose a fertility clinic' section and then putting in your region.
Don't be afraid to look at clinics further away. With us the satellite service makes access easy.
Other Centres
We also regularly assist in monitoring treatment for the following centres (on a private basis only)
Bath Fertility
Lister Hospital
London Bridge Hospital
London Women's Clinic
Instituto Bernabeu, Alicante
IVI Barcelona and Marbella for egg/sperm donation
CRM London (now CARE)
USA clinics for specialised IVF and egg donation
Marques clinic Barcelona
The Cube, Prague, Czech Republic
Salve Medica Lodz Poland
We can usually assist your treatment monitoring at other clinics in Europe and elsewhere.